Thermaltake GF 850W Gold
Specifications
WATTS: 850W
MAX. OUTPUT CAPACITY: 850W
PEAK OUTPUT CAPACITY: 1020W
COLOR: Black
DIMENSION ( W / H / D ): 150mm(W) x 86mm(H) x 160mm(D)
PFC (POWER FACTOR CORRECTION): Active PFC
INPUT CURRENT: 12A max.
INPUT FREQUENCY RANGE: 47Hz – 63Hz
INPUT VOLTAGE: 100V – 240V
OPERATING TEMPERATURE: 0°C to + 40°C
OPERATING HUMIDITY: 20% to 90%,non-condensing
STORAGE TEMPERATURE: -20°C to + 70°C
STORAGE HUMIDITY: 5% to 95%, non-condensing
EFFICIENCY: Meet 80 PLUS®Gold at 115Vac input.
PCI-E 6+2PIN: 6
Toughpower GF 850W
The Toughpower GF 850W is built to deliver 80 PLUS Gold efficiency with up to 90% of it. Constructed with a 140mm Hydralic Bearing Fan, Japanese main capacitors and other premium components, the Toughpower GF 850W delivers a continuous and stable power output at 40℃, allowing near silent operation and reliable performance. With an ample 10-year warranty, the Toughpower GF 850W Gold is able to satisfy the market, where value-oriented users are looking for a new power supply with all the latest features.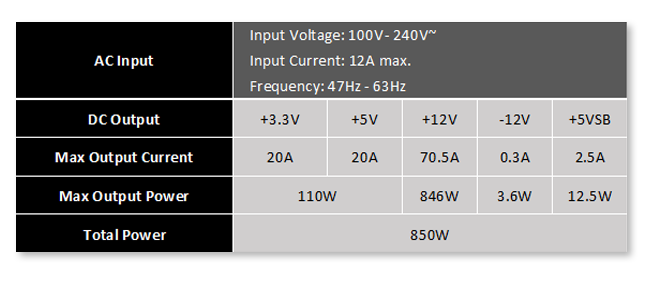 80 PLUS Gold certified fully modular PSU with Hydraulic Bearing fan.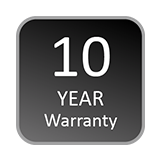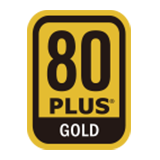 Only logged in customers who have purchased this product may leave a review.
MSI MPG A850GF 850W Modular PSU

Corsair HX 1200W Modular PSU

Thermaltake GF1 1200W Gold

Caldera 1800 Watt Power Supply